transparency of position with sabords underwear
The natural position with the impression of wearing nothing.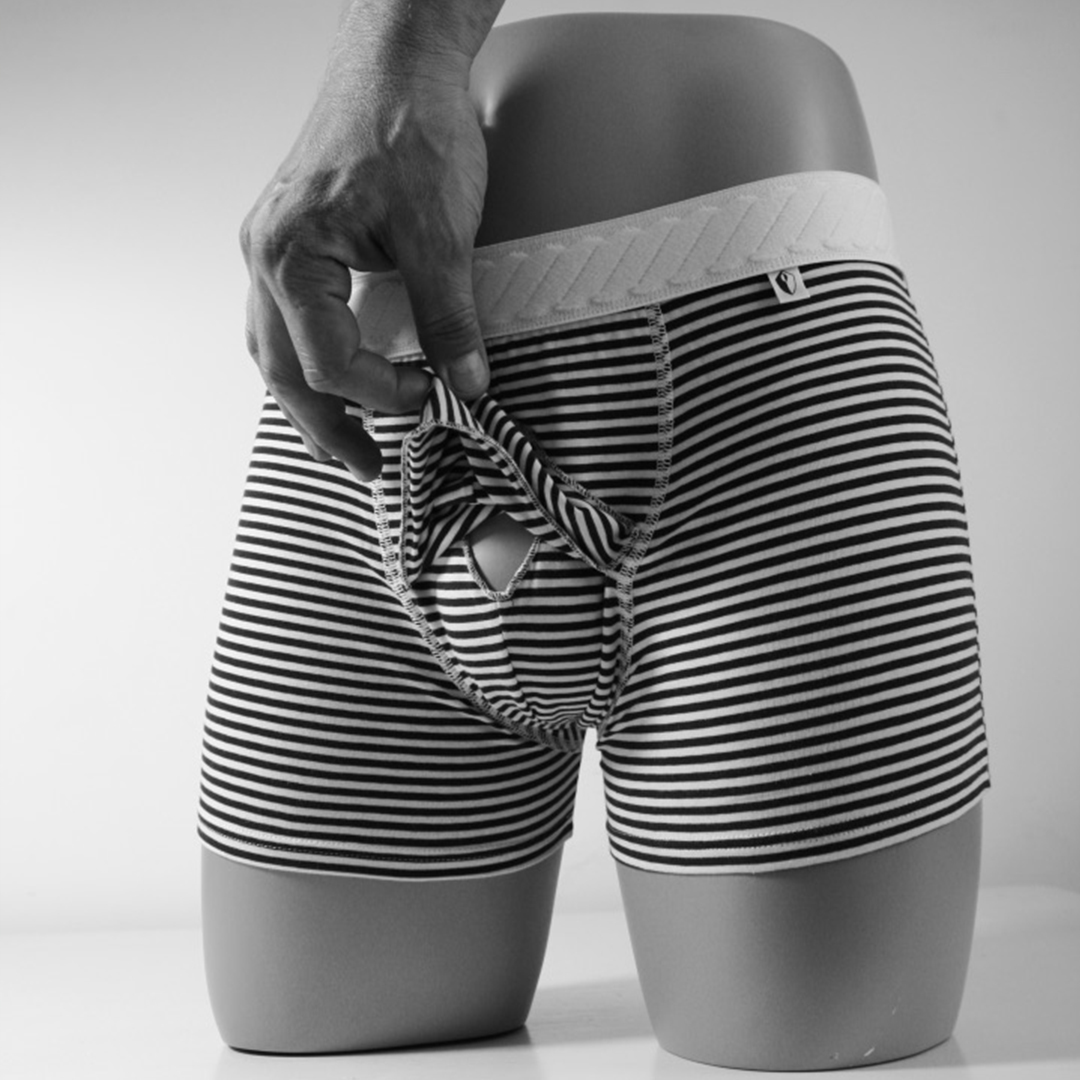 AN INNOVATION FOR HUMAN
Designed to adapt to all uses of the specific male body shape.
The penis is positioned naturally through an opening provided for this purpose.
The testicles are held comfortably

A spacious opening
COMFORTABLE AND PRACTICAL

When wearing Sabords underwear, users describe a feeling of lightness, comfort and a more natural gait.
A totally innovative approach, an alternative to traditional men's underwear. FRENCH INVENTION Patent
A new men's underwear for men's comfort.
An opening specially designed not to interfere with the base of the penis, perfect support for the testicles.
A very functional use which combines with perfect hygiene.
Made in France in organic cotton